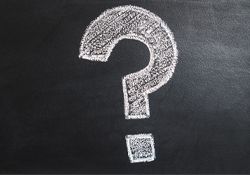 Why I Became A Christian? 
I was raised as a Christian, and grew up in the church and wasn't exposed to other religions or other different walks of life. My Christian up-bringing was something I was born into, and it was all I knew. After growing up and learning more about Christianity, things become more clear with a deeper understanding of the holy bible. There was about a 15 year gap in my life where I didn't go to church roughly between 10 to 25 years old. You probably would have considered me as a worldly or secular person without any type of morals or beliefs, based on my lifestyle. I was exposed to all sorts of things and other religions during that time, but deep down inside, I always had that foundation of Christ that never left me. I had my share of trouble, but eventually, I got back into the church and decided to continue my walk as a Christian. There was nothing out in the world that enticed me to turn away from my faith. I actually feel very fortunate and blessed that I was raised a Christian and so thankful that my mom instilled Christ in me at an early age.  
Why are you a Christian? 
If I get asked the question, "why are you a Christian", I would turn around and ask you the question, "why not be a Christian, what's the worst that can happen?" From my experience as being a Christian, there are so many pros and so little cons. The advantages of being a Christian severely outweighs the disadvantages of being a Christian. Personally, I'm a Christian because I take comfort in knowing that it's so much more to this cruel world that we live in. I take comfort in having a close relationship with a spiritual father that knows all things with unlimited power and unconditional love for me and His children. I don't have to subject myself to this world of violence and cruel behavior. If you really think about it, all evil in this world is caused by man in some shape or form. We are our own enemies. If everyone lived for God and to please Him, this world would be a much better place.    
Why Choose Christianity? 
Some of the pros to being a Christian are life after death, being able to go to heaven, and having a spiritual father that's unchanging who loves you unconditionally. So, what are some disadvantages to being a Christian? You may miss out on things such as drug use, fornication (sex before marriage), and attending adult strip clubs. This life we have here on earth is like a blink of an eye compared to eternity. Living with God in heaven when we die is eternal or forever; this life we live on earth is temporary. I choose to live my life to live again when I die.  
Now, if you are an Atheist or you don't believe in GOD, then you might say, "what if I'm wrong, and there is no GOD, and when I die, I'm gone forever. Nevertheless, while alive, I  would have lived a life believing that a GOD loved me, living a life of honesty, truthfulness, and trying to live right; in which to me in my eyes, is not a bad way of living. On the other hand, if I decide not to believe in GOD, and I'm wrong and GOD does exist, then I'm going straight to hell. Therefore, I don't want to take that chance or risk.  
Why should I convert to Christianity? 
Being a Christian has many advantages including being able to go to heaven when you die. Your earthly flesh and body dies, but your spirit lives on in heaven for eternity. That one reason alone should be a good enough reason to convert to Christianity. However, Christianity or Christian is really a term used to describe a follower of Christ. But don't get caught up in the name so much, but rather focus on having a personal relationship with God of the holy bible (new and old testament). The bible highlights all the many benefits of being a Christian. As a Christian you get to experience joy, peace, blessings, unconditional love, wisdom, knowledge, freedom, and power.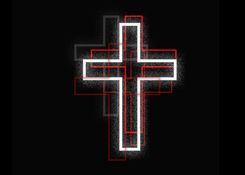 Why I converted to Christianity? 
Well, I wasn't actually converted to Christianity, I was raised as a Christian, and Christianity was all I knew growing up. Nevertheless, when I was old enough to study the bible on my own, I made the choice to continue down the path of being a Christian. The more I grew in my walk with Christ, the better my life became. Doing the time frame when I wasn't really living for God was some of the worst years of my life. Therefore, I decided to continue my walk in Christianity and never looked back. 
Why should I follow God? 
You should follow God because God is the creator of everything. God is the creator of the universe and all things. More importantly God is the creator of us, and He created us in his own image. Genesis 1:27 Only the creator of the world knowing all things will supply and have everything we need to be the best us we can be. Matthew 6:26 Following God gives you the opportunity to have true joy and peace within. Following God allow you to leverage supernatural powers beyond our human physical powers. Following God gives us strength and wisdom to take on the world's challenges and obstacles. Following God allows us to be the light of the world when there is darkness and chaos. Follow God and witness His glory and miracles in your life. No one else on earth or in this world can offer eternal life and true happiness within; all you have to do is believe. 
What does it mean to become a Christian? 
To become a Christian means to love everyone, no matter if they like you or not. It's being a truthful and honest person with good character. It's being a forgiving person to people who may have wrong you. It's having a heavenly spiritual father that can do all things and have the power to grant miracles in your life. It's having a heavenly father that can answer your prayers when you pray to him. If I stop right there, my next question would be, "where do I sign up to be a Christian?" Where are the benefits of being an Atheist? I'm not sure, I will take my chances with being a believer of Christ. 
What do you have to believe to be a Christian? 
Christians believe that there is a God and that every word of the holy bible including the new and old testament is true and is the word of God. Christians believe that Jesus is the son of God and that God gave His only son Jesus to die for us here on earth; and Jesus rose on the 3rd day and now sit next to the father in heaven. Christians also believe that Jesus left the holy spirit for us to experience His love and guidance here on earth, in which, is why Christians believe in the trinity; the father, the son, and the holy spirit. 
What is the main goal of Christianity? 
The main goal of Christianity is for God's children to reunite with Him. In other words, the goal is for us to reunite with God, our father, the creator. God wants to have a relationship with us. Imagine how you feel about your children or if you had children. Wouldn't you want to have a good relationship with your children? Now, imagine how you would feel if your children rebelled against you, didn't obey you, or denied your existence? God loves all of us and he wants us to love Him with all your mind, heart, and soul. This is the number one and the most greatest commandment of God. The next main goal of Christianity is to love your neighbor as yourself. In the bible, Jesus spoke about these two commandments in the bible in Mark 12:28-31.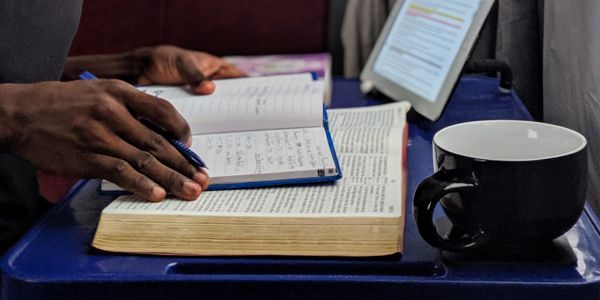 7 Reasons Why You Should Be A Christian 
1) Life after death – When you die on earth, you get to live again in heaven forever. Needless to say, you will not go to hell. 
2) You are free – You become free and not conformed to the things of this world. Being free means living by God's law or system and not the worlds system. Being free means, you have the power and ability to break addictions and metal bondage through prayer and worship.  
3) Your prayers have power – Praying can change things, especially when you pray in numbers. God answer prayers even if it's not the answer we are looking for, it all works out in the end. 
4) You know the truth – no one has ever been able to prove that the holy bible is not true. I saw a movie once called "A Case For Christ", which was based on a true story, where a reporter that didn't believe in God went on a mission to prove that the bible or gospel wasn't true. After long and extensive research, the guy was unsuccessful in proving the bible as being non-authentic. He later became a Christian himself when he figured out the truth. 
5) You will have more knowledge – the bible is full of principles and wisdom on how to live and be successful in life.  
6) You are blessed – God shows favor to His children that's after His own heart. Have you or have you known someone to have siblings where their parents treated one kid better than the others? Have you ever experienced a situation where bad things happened around you but for some reason, it missed you? Being blessed and favor have many benefits. In many cases we are completely unaware of when we are being blessed. 
7) Your life has meaning – Being a Christian give you purpose and direction. Have you ever coasted through life and one day wondered, "why I'm I here"? "What's my purpose in life"? "Why I was born"? God made all of us for a reason and purpose. We are not here by accident.  
Need I Add More? - Should I continue with more good things about Christianity? I'm probably going to stop here even though I can keep going.  
Converting to Christianity
Converting to Christianity is easy. All you have to do is say a prayer and truly believe in your heart what you are praying. God doesn't make it difficult to follow Him. On the contrary, God want you to follow Him and encourages it. However, God gives us free will; therefore, God want you to, want to believe in Him and follow Him for yourself. God seeks a personal relationship with you.   
If you want to go to heaven there are two things you have to do, first, read this prayer out loud or to yourself. Second, really mean what you say in your heart. Yup! It's that easy.  
Father, I realize that I'm a sinner,  
and that everyone falls short of receiving eternal life, 
I believe that because your son Jesus died on the cross for our sins, 
I'm able to be born again in the spirit, 
and to receive eternal life in heaven 
Romans 10:9  
John 3:16 
Joining Christianity 
Joining Christianity means to become a believer of Christ. Joining Christianity means to believe in God, and that His son Jesus died for you and I, so that we may live and have eternal life and not die. 
When you join Christianity, you become part of the body of Christ. This means that all Christians are your brothers and sisters in Christ. It's one body with many members. Two individual believers in Christ often times tend to have an instant bond, simply because they are both connected to the same body. It happens often that, you can have closer relationships with your fellow Christians than you can have with a blood family member that's not a Christian. 
Once you give your life to Christ, you will have to grow spiritually in the things of God. Therefore, you should find a church home where you can get taught the word of God. This step is very important because there are many churches, but not all churches may be a match for you to maximize your spiritual growth. If you feel like you are stagnant and not growing spiritually or your life is not getting better over time, then it's probably a sign that you are not at the right church. Once you find your church, attend regularly and read the bible for yourself regularly.  
Then, when you are comfortable, volunteer at your church and become involved. You should meet other believers and create a new circle of friends. Joining Christianity can be a new and exciting experience, but keep in mind, that Christians are flawed and do not always meet the standards of being a follower of Christ. Just remember to have patience when joining Christianity, as we are all growing at different levels and different paces.
Wrap Up - What's your thoughts? Leave your comments below.