What is considered a curse word?
Per the Merriam-Webster a curse word is a profane or obscene oath or word: curse, swear word.  In my experience, profane language which is also cursing can be an offensive socially and can be a weakening to the English vocabulary. Most professional business would not recommend it as well as religious groups.  
What makes a word a curse word? 
In my opinion, the vulgar and expression of a word can be foul. The meaning and how it is communicated. Additionally the meaning and/or intention can be demeaning, aggressive, and or passive aggressive.  
Growing up around people cursing 
When I was growing up, cursing was not anything new in school or in family. Matter of fact, this is where it all started. Even though my parents made me go to church. I can remember there were some in church that I knew who cursed however, when in the house of God and was not looked upon as spiritual to do. For years, I was confused how people would be one way on one day and the next day different. There's an ole saying that says that loose lips sink ships. However, It was not until I learned for myself that God is not pleased with this action, we should speak love, positivity, and not be foul-mouthed. Everyone has choice to make and with God on our side we can put away the potty mouth forever, but as a mentor has once shared that if you want better, then you have to want to do better and when it comes to cussing, it should be personal and something you want to stop for yourself and take actions like surrounding yourself with people, music, and things that hinder its influence.  
Why you shouldn't curse?
When I was growing up, if you so happened to curse around family you were punished even though many of them did it themselves, which represented a double standard, which I learned about later in life. I remember seeing people in High School curse however, many were not vocal at home as well. I can remember a cousin who was younger than myself, who was watching soap opera show and the released a couple oaths and my cousin repeated what she saw around my Auntie. Of course, this was not good and she was punished for her actions while all along my Auntie shouting while punishing her, "You are not grown".  This was definitely more reason I wanted to be grown and on my own therefore, for what I do cannot be condoned. Regardless of the action,  I was still wrong as I learned even on this planet, this world has a double standards in many ways. For example if you are a rapper or a soldier in the military, it's kind of accepted as a normal to curse and if you are in the church, this is not accepted at all at least until you bump your big toe, which does not happen often. My experience overall has been to not curse will open more doors than to be one who is foul mouthed, which can be seen as disrespectful and selfish however, you have the right in this free nation to be what you want to be.  
What can happen when you curse?
This actually relates to my personal experiences however, cursing is not good due to the fact it affects people and to be successful in business and life you should always choose to be around people, whether you're re helping them or assisting them in other fractions of their life. Certain employment opportunities can be closed if your tongue is constantly profaned. Some people have said you can really see or know about a person when they speak, which can also lead to negative judgement automatically.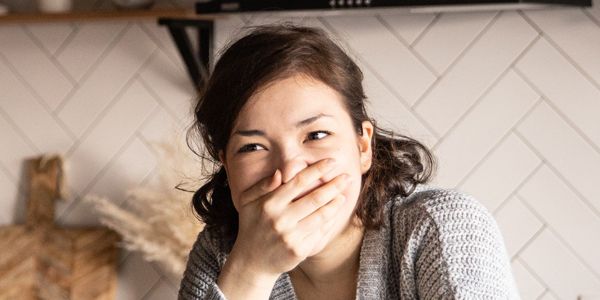 4 Tips On How To Stop Cursing
1) Remove yourself from around people that curse 
Old habits are usually hard to break however, if you want it bad enough, the right answer is to replace it with something positive. You remove yourself from the situation and place yourself where you can practice the right habits and then it will become a daily thing. This method explained all also apply to people. There no reason to be around people who are not beneficial to your spiritual health, in fact, they can become hazardous depending on how close they are to you. Hopefully, your change can encourage them to look at themselves and join you in the effort of decreasing and to eliminate curse words.  
2) Avoid movies with cursing 
Personally, I like movies just like the next person however, all movies exposes something whether in life or death, positive and negative, growth and stagnation, truth and fantasy and the list goes on based off the everything that is happening in the world or your mood. There are good movies with positive messages and you just need to center yourself. I mentioned that I like moves like the next person however, I am about guarding my heart on what I want to enter in my conscience and thoughts.  
3) Don't listen to explicit music
I can remember the day when I listened at all kinds of hard rap, gangsta rap, and rap with high level of sexual content. Rather you admit it or not, it has an effect on your well being. Millions of people who support explicit music have not problem with the language and more than likely curse themselves. There's an old saying that birds of feather flock together, If you are explicit in your language and don't think about it, your music library will reflect the same. When I decided to change the habit, I did not want to sell it to poison others, I threw away CD's and deleted  a lot of files. It was like a body cleaning, but from the inside and from that action, from that step, it allowed me to think more clearly and not look at people in a secular and selfish way.  
4) Keep your mind on positive things  
When I stopped listening to foul music and explicit shows, I choose to set my sights on positive things in life. For example, Getting my spiritual boundaries set, building a family and/or adoption, spending time with my spouse and loved ones. I decided to start my own freelance business. Other positive steps I personally took was ministering to those who are incarcerated, I know what you may be thinking, how is this positive, for me it's  giving back to those who did know or because negative and lost in life themselves. I have the found that the greatest feeling of fulfillment when it comes to positivity and keeping God first and helping others   
How I was able to stop cursing? 
I was able to stop cursing by changing the music I listen to and surround myself around those who did not do it. Overall, it just came down to making it an habit. I practiced when things seem to flare inside me to think on the positive and soon the speaking became a thought and from the thought it became a mindset.  
Conclusion
Keep doing this to avoid cursing 
Always be mindful of your situation and surround yourself around positivity, Most of the time, you will find curse words to be around more despair than excitement, which is why cursing always combined with negative and binding connotations and should be taken seriously in life. 
There's an saying that if you want better (whether it's personal or family) then you should do better in life. We all have choices in life and many times people can easily define you based off the first word that comes out of your mouth, especially negative oaths via curse words. What to remember is not to expect change in one day however, working on this habit can open doors and widen your vocabulary. What you do not want to do is to hang around those things that can bring you back to what you are trying to leave, for example, you're not helping yourself if you keep exposing yourself to cursing and vulgar things, especially if you are trying to stop.