Precious Love BIO

Precious Love is a Gospel singer who is passionate for the Lord and enjoys singing, songwriting, producing and audio engineering.  
She is an entrepreneur and owner and co-founder of Just Works Productions. She produces her own music, and also engineers for Nephew OD. 
Releasing songs "Connection" in 2018, "Aftermath" in 2019, and "Power" in 2019, as well as the mixtape "The Proclamation" in 2018, the two have been growing in skill and knowledge. 
Her work includes songs with Mad Styles Productions in 1999 and birthing of Divine Change Productions and 3 projects with the group Catalysts 4 Christ from 2007 to 2012. She recently engineered the Nephew OD EP "Light Work" released in June 2020 and shared free new music by Catalysts 4 Christ on YouTube in October 2020. 
Precious Love desires to spread the love of Christ Jesus our Lord. Her project "Internal Renovation" contains some of her archives, released, so prepare for more new music soon from Precious Love. 
 
Precious Love Gospel Beats Interview 
After having my interview with Precious Love, I realized that we were very similar, in terms of, being blessed with multiple talents. I discovered that Precious Love is a Christian female rapper, singer, producer, beat maker, audio mixing & mastering engineer, graphic artist, web developer, with videography and photography skills. I was blown away to learn how God has blessed Precious with so many gifts and talents. It was an interesting interview, to say the least.
I began the interview by going to the beginning and asking about how things started, as far as her faith and her music. I learned that Precious began her music career as early as 4 years old, when her mom had her sing the National Anthem. She grew up singing in Choirs but wasn't necessarily raised in a Christian home. Living in the Baltimore area at the time, Precious started rapping at the age of 13. Precious was introduced to the Lord at 15 years old. At the age of 16, Precious was baptized with the holy spirit, body was healed, and was speaking in tongues, the minute she gave her life to Christ. Immediately afterwards, Precious began doing Gospel Music and became part of a group called "Catalysts 4 Christ".
Precious Love Gospel Beats Interview Video
Christian Female Rapper
I met Precious Love on my quest for a Christian female rapper to do a rap feature on a couple of songs I was producing for my upcoming album. I had the luxury of experiencing her rap vocals first-hand when she agreed to feature on an upcoming song I was producing called "Dear Lord". So impressed with her rapping abilities, I reached out again for another Christian female rap feature on a song I produced called "Forgive & Praise". I'm a big fan of using Gospel female rappers on songs I produce simply because, female vocals can spice up the song, and make the track sound more dynamic, rather than just having male vocals alone.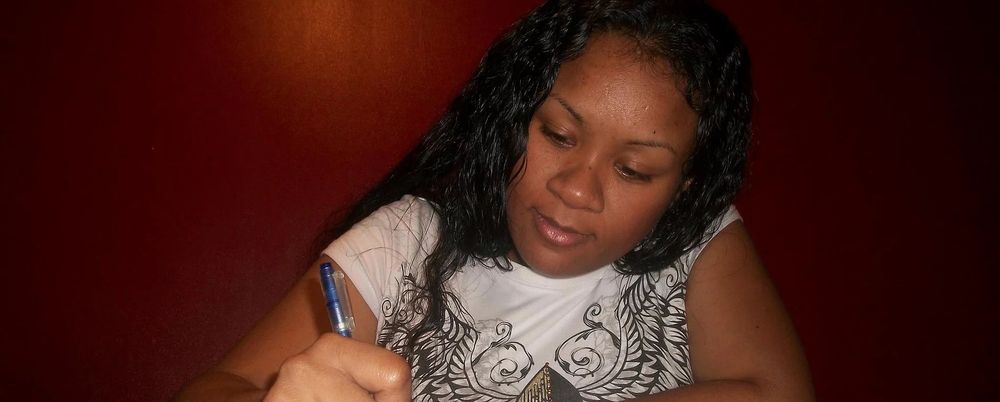 Female Gospel Singer
When she sent me her rap vocals for the song, I noticed that she sent singing vocals for the chorus as well. I was truly blessed by her singing the chorus for the song because it really made the song sound so much better. Precious Love is definitely one of my top 5 Christian female artists, and she is available for features at reasonable rates. You can check out Precious Love on Fiverr for Christian female rap features as well as for singing choruses and hooks.  
Christian Female Producer
During our interview, I also learned that Precious is a music producer. She told me that she learned about music production because she had a passion to help other Christian artists with their music production. I don't know too many Christian female music producers in the Christian hip hop genre. I'm not saying there aren't any, I'm just not aware of any female music producers at the time I'm writing this article. I think that, it could be awesome to work with a Christian female producer to potentially bring a different type of flavor to the production process than the typical male music producers in my opinion. You can check out Precious Love on Fiverr for music production. 
Christian Female Beat Maker 
I was amazed when I discovered that Precious make beats as well. She has an account on BeatStars where you can check out some of her beats. We chatted briefly about her beat making process and she told me that one of the software programs she uses was Fruity Loops. If you were to follow Precious on Instagram. You would probably see some of her beat making videos that she post from time to time. You can check out Precious Love on Fiverr for custom made beats. 
Christian Female Audio Engineer 
Audio engineering is not for everybody. Essentially, you have to have some type of interest or passion for sitting in front of the computer for hours at a time, slicing, editing, and chopping up audio. Listening to the same song, sound, melody, verse, or chorus, loop over and over again, can be nerve racking to the average person. However, Precious bring audio engineering and audio mixing skills to the table as a Christian female audio engineer. I think it's awesome when someone has a passion for turning eq frequency knobs and compressor knobs. You can check out Precious Love on Fiverr for audio engineering. 
Christian Female Mastering Engineer 
Precious Love provides mastering services for musicians. We spoke about how she reached out to a YouTube user she didn't know and offered to master one of their songs. And the YouTube user liked her master so much, that they asked her to master all their music. 
You can check out Precious Love on Fiverr for mastering.  
Christian Female Graphic Artist 
Precious Love offers graphic design services as well. I believe that she does her own album art for her music. Graphic design is a very important component for any Christian music artist. Graphic design is directly related to things such as, your brand, website, and even social media. Graphic design is definitely a necessity for your album art work, which is the first thing people see before they even hear your music.  You can check out Precious Love on Fiverr for graphic design. 
Christian Female Web Developer 
Precious Love and I discussed how she enjoys helping others bring their website dreams to life. She mainly uses website builders such as, GoDaddy or Wix. This allows her to build the website for them quickly, then, set them up to manage their website on their own going forward. Building a website for the average non-technical person can be a major learning curve. So, if you want to save money and time, you can contact Precious for websites at preciouslovemusic@gmail.com.  
Conclusion
It's a blessing to know Precious Love and to see a woman who makes music for the glory of God. Precious Love has a mission to be one of the most prolific Christian rap and R&B artists in her time. In preparation to make her music, she spent 10 years perfecting her craft in professional audio engineering and production and spent 23 years songwriting.  Some of her engineering works include the Catalysts 4 Christ mixtapes: Kingdom Agenda I and II, the Provocation EP, and the Proclamation Mixtape. She also is a rapper/writer on many of the songs on those projects. Her single "I Return to Thee" is a mix of R&B and a smooth hip-hop blend that speaks to the heart. Precious Love's collaborations with Nephew OD include "Connection" in 2018 and "Power" in 2019. She also has one instrumental album, "Something Up-Beats," that is a collection of fun beats that are thought-provoking and smooth. Precious Love is truly a Christian female artist of many gifts and talents.
Precious Love Set You Free Video