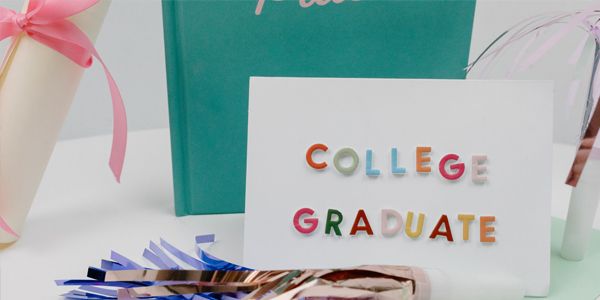 Graduating high school and college is a significant achievement — one that sends young people into totally new phases of life. With that in mind, there are many graduation Bible verses worth sharing. These Bible verses for graduates offer advice, guidance and reminders that can help graduates focus on what matters most: their faith and reliance in God. 
1) PROVERBS 16:3 
"Commit your work to the Lord, and your plans will succeed." 
You will find great success in all you do as long as your faith remains strong. He will guide you in the right paths when our life is surrendered to His mighty plans. 
1) PSALM 20:4 
"Let God grant what is in your heart and fulfill all your plans." 
God wants us to achieve what we desire most. As a graduate when we surrender our plans to His will, He grands all the desires of heart. 
3) JEREMIAH 29:11-13 
"I know the plans I have in mind for you, declares the Lord; they are plans for peace, not disaster, to give you a future filled with hope. When you call me and come and pray to me, I will listen to you. When you search for me, yes, search for me with all your heart, you will find me." 
As we pray upon God, and keep unwavering faith in Him, He will guide us through the plans He has set up for us from the day we were born. His plans are always higher than what we have planned and desired. 
4) PHILIPPIANS 1:6 
"I'm sure about this: the one who started a good work in you will stay with you to complete the job by the day of Christ Jesus." 
Jesus will never leave you or forsake you. He will be with you throughout life's journey. Trust his ways and paths, the one who started the process in your life will take you to heights beyond your imagination. Trust in Him. 
5) JOHN 14:27 
"Peace I leave with you. My peace I give you. I give to you not as the world gives. Don't be troubled or afraid." 
Do not be fearful or overwhelmed by the unknown. Instead, embrace the peace God wants for all of us, so that we may enjoy life to the fullest. 
6) ISAIAH 43:19 
"Look! I'm doing a new thing; now it sprouts up; don't you recognize it? I'm making a way in the desert, paths in the wilderness." 
Setting off on a new path doesn't have to be scary. Sometimes new things are the most exciting, because they carve paths for us we may have never walked down otherwise. 
Conclusion 
If you have family or friends who are graduating, you probably want to celebrate. It might be a large party, a family dinner, or maybe you're just sending a card. Whatever your choice to celebrate, a Bible verse for graduation can provide some inspiration and perspective for the graduate. 

There is so much great advice in the Bible and scripture can point us in the direction God wants. The graduation scriptures we've mentioned can go on a cake, in a card, or on a sign. They can motivate, inspire, humble, and teach us that God has a plan for us.